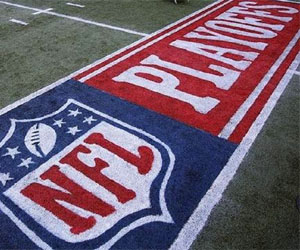 The NFL playoffs and following Super Bowl Sunday are the biggest betting days of the year, outside of the opening weekend of March Madness. Pay-per-head bookies are going to take a ton of action on these high-profile games, starting with the four Wild Card Round matchups this coming weekend.
With a limited amount of games on the board and a massive handle on the line, bookies need to have drum-tight NFL odds with no margin for error. And that's where TheBestPerHead.com comes in.
TheBestPerHead.com prides itself on not only providing the best odds for its loyal agents across the entire PPH industry, but our experienced and insightful risk management team returns the highest holds – and that's doubly important in the NFL postseason.
When it comes to setting our NFL playoff lines, our expert team of oddsmakers – ranging from savvy Vegas veterans to innovative analytics experts and predictive computer models – pin points the proper numbers for spreads and totals with our sports bookie software, weighing their opening numbers across the sports betting industry to calculate odds that will entice two-way action and be fair to your valued clients.
From there, our risk management team is constantly weighing incoming bets against the existing handle, managing the juice, and if necessary moving the odds to react to large and sharp bets as well as trends across the global sports betting market. By the time the weekend rolls around, any decision will be a good decision for TheBestPerHead.com agents.
But playoff betting doesn't just begin and end with sides and totals. We understand that the bigger the game the bigger the betting menu, which is why we're proud to offer one of the widest and intriguing prop markets in the PPH industry, with team, game and individual player props for all playoff games – expanding those menus for the conference championships and, of course, for the Super Bowl.
Another market that needs the expertise of TheBestPerHead.com risk management team is Super Bowl futures. Our agents can offer season-long futures odds on which teams will win the conference titles and Super Bowl, and those wagers can put bookies in a tricky spot when the field is narrowed down each week.
Our risk management team measures current handle and liability against those long-term futures wagers, adjusting the price on contenders, long shots and any teams that pose a risk to your overall rake in order to guarantee a profit from the futures book. There's nothing worse than making a killing on Super Bowl Sunday only to turn around and pay out all that money on some futures bets made way back in September.
One of the more popular methods of betting in the postseason is in-game wagering. TheBestPerHead.com offers the option of in-running odds for our agents, allowing their clients to jump into a game at any point.
We've seen terrific returns from live betting handles throughout the season, thanks in larger part to the increased vig and constantly-adjusting spreads and totals which run through an innovative odds engine that weighs score, time, possession, field position, downs and team tendencies to produce the best live line in the business.
TheBestPerHead.com is coming off a banner year in 2017 with more and more satisfied agents offering the very best in PPH services to their client base. And the NFL playoffs are a perfect way to kick off another winning year in 2018. Good luck!