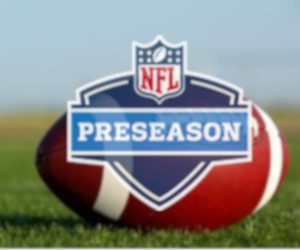 The endless summer is nearly through. The NFL preseason is well underway and college football kicks off at the end of the month.
There's no better time to be a bookmaker and whether you're just beginning your book or you're a veteran of many a football season, here's why TheBestPerHead.com is the top choice of
online gambling software providers
:
Side and Totals
Pointspreads and totals are the bread and butter of football betting, accounting for the bulk of you weekly handle on NFL and college football. It seems like every year, sports bettors are getting smarter and football lines get tighter and tighter.
We at TheBestPerHead.com pride ourselves on having the top oddsmakers and risk management team in the industry, maximizing your rake and eliminating any liabilities, but also providing your customer with "bettable" numbers.
Often, sportsbooks online or brick-and-mortar are so frightened to hang a soft number on a football game that they either tack on extra half points, squeeze the juice on those sides, or lower their limits most of the week. That doesn't offer your clients much in the way of betting value.
TheBestPerHead.com is customer-facing first, and we post fair and attractive odds, putting faith in our opening numbers and risk management as well as good ole fashioned bookmaking practices. We've never had a losing football season for our clients and pride ourselves on making everyone involved – bookies and bettors – happy.
Props
Props aren't just for Super Bowl anymore. Thanks to the popularity of those Big Game betting options but also the rise of fantasy sports, team and player props have become everyday betting markets for NFL and college football.
TheBestPerHead.com has a special oddsmaking squad dedicated to making the best prop odds, keeping your sportsbook offering fresh and engaging – bringing in new bettors familiar with fantasy and keeping things interesting for those seasoned sports gamblers. We offer everything from player-versus-player, team totals, player Over/Under options, as well as scoring props like first touchdown of the game.
Props used to be a side market, but now account for a huge chunk of football handle. And when properly managed and promoted by a PPH provider, is the icing on the cake every weekend.
Futures
The futures markets are a bookmaker's best friend. They almost always return a profit when graded and it has clients tying up funds for months, giving you time to measure action, handle and liability. Our experienced team of oddsmakers offer the finest futures available, from Super Bowl winner to playoff "Yes/No" bets.
As action pours in over the course of the season, our risk management team closely monitors the money and any industry trends beyond your book, in spots like Las Vegas and online. These fluid prices are always modified to make sure at the end of the season, you're landing in the black.
Live betting
This is perhaps the fastest growing and most exciting sports betting market. And TheBestPerHead.com is the PPH leader in in-running odds. Not only do we have an experienced staff of live-odd managers, but we also have one of the most complex live odds engines in the industry, which rapidly calculates game situations, time and score, action and liability – instantly posting the sharpest in-running numbers in the business.
The live betting market is extremely popular with bettors looking to jump in mid-game, chase loses, or take advantage of middling opportunities. It has aggressively grown in terms of handle each and every football season and we're expecting live odds handle to rival – and sometimes eclipse – pregame betting for plenty of football matchups this fall.