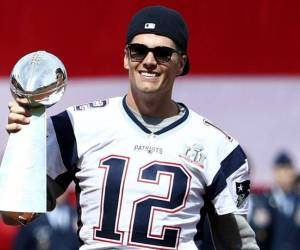 With July on the calendar, sports betting has officially entered the "Dog Days of Summer". And for bookies, this can be some of the thinnest months in terms of
sports betting
action and handle.
Or at least that used to be the case.
Thanks to the popularity of futures markets and a slew of offseason prop odds – fueled by the 24-hour news cycle around free agency, trades, and drafts in league's the NBA and NFL – the appetite for those popular sports never wanes.
The recent flurry of free-agent signing in the NBA – none more so than LeBron James going to the Los Angeles Lakers – spiked interest in the NBA futures for the 2018-19 season, and books were flooded with money on those long-running markets which almost always have a high yield in terms of hold for the books.
In the NFL, free-agent pickups, trades and the NFL Draft make pro football betting a 12-month sport, and with futures on the Super Bowl, conference championships, and divisional titles on the board, along with 2018 season win totals, bettors don't stop betting on the NFL just because the season is months away.
Even the NHL, which is a low-tier market in terms of betting interest, has seen a huge jump in futures betting after the success of the Vegas Golden Knights and the Washington Capitals surprise run to the Stanley Cup. The unpredictability of last season has made hockey fans out of many sports bettors searching for value in the offseason months.
We at TheBestPerHead.com have long known the importance of offseason futures, season win totals, and player and team props in terms of generating guaranteed profits for our agents. Our experience team of oddsmakers and risk management professionals set and adjust these numbers, with a maximum return as the goal. In fact, when it comes to NFL futures to win the Super Bowl – perhaps the most popular offseason bet on the board – we have never led our agents to a losing season, returning profits year over year.
If you're an established agent with TheBestPerHead.com or looking to open your own book, here's just a taste of what we can offer in terms of futures and props to help you turn the "Dog Days" into one of the most lucrative stretches of bookmaking all year.
Futures
People love futures odds. And honestly, so do bookies. These bets allow clients to wager on long-running results such as Super Bowl winner, World Series champs, or MVP awards. These markets open soon after a season has concluded, and run all the way until that market is decided.
Futures bets take a while to pay out, so that action is held for the course of a season, The winning percentage on those futures is very low for clients – simply because there can be only one winner out of 30 or more options. Liability is never a case if properly managed and our risk management team will help you offset any potential big payouts by tweaking game odds as the futures get close to be decided.
Season win totals
Honestly, this is one of the toughest markets to book but it's popularity makes posting season win totals worth it. This wager is pretty basic: our oddsmakers set a projected win total for each team and clients can bet either Over or Under that amount of victories.
Once again, our risk management team is quick to adjust to action or offseason news – such as injuries or player movement – moving the vig on those totals or adding/trimming wins if needed. Season win totals used to be a "sharp" market but more and more casual bettors are trying their hand at these props, which again take an entire season to grade.
Team/Player props
Markets like league MVP, Rookie of the Year, as well as league-leading props have garnered a lot of action before seasons start. TheBestPerHead.com is always trying to meet the demand of an action-hungry public and with the popularity of fantasy sports, these types of bets really bridge that gap and are a great way to introduce new sports bettors to your PPH book.