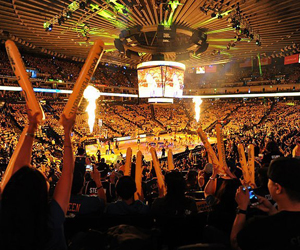 Now that sports bettors are on the other side of Thanksgiving, it's time to start shopping. No, not for holiday goodies on the Christmas list: we're talking value bets. If you're all about the discounts and getting the best Pay per head Bookie Service for your buck, here are some spot where you can stretch you bucks with your bets.
Live betting
Typically, live betting – jumping into a game while it's underway – comes with a cost. If a standard pregame wager on the spread or total comes with a flat cost of -110, live betting markets do change an in-running tax, usually boosting the juiced to -120 a side.
That said, there is value oozing out the live odds if you can find the right situation. Perhaps the most popular – and profitable – way to wager on the in-running markets is to find a favorite who falls behind early, and jumping on their adjusted odds knowing there's a good chance they rebound and those early results balance themselves out.
Live play can also be a great way to middle existing wagers or hedge your pregame bets to lock in guaranteed profit.
Derivative odds
The full-game spread and total are the most popular betting markets, so the value doesn't stick around long. But if you know how a team works or their approach for a particular matchup, you can find great returns betting derivative markets – such as first-quarter and first-half lines.
Depending on the sport, many of these odds markers are simple chopped from the full-game spread. So, if a team is a 10-point favorite, they'll be a 5-point chalk on the first-half line and a 2.5-point fave in the first quarter. And it's with these formulaic odds that you can spot weakness in the books' numbers.
Teams are like people, they have distinct personalities. Some start quick and fizzle out in the second half, some are slower out of the gate and finish with flurry. Some teams can't seem to score on the road while others tend to turn it up in front of a friendly crowd. If you know the ins and outs and how those matchup against the current opponent, there is value tucked into the derivative odds for sports like basketball and football.
Player props
Prop bets were long considered a sucker bet. The rise of fantasy sports and the massive wave of tools and analytics to break down individual player performance has lit a fire under the prop markers – dove-tailing with other gaming options like season-long and DFS. More and more professional bettors are looking to these alternative markets for value, and we've seen sportsbooks answer the call with larger menus of player-driven wagers.
Much like derivative odds, most player props are based around season average and the level of competition that week. That means if you can dive into another layer beyond those high-level stats, you can really find edges in the matchups – be it a missing defender in the secondary, play-calling tendencies or even things like weather and fields playing a factor.
–