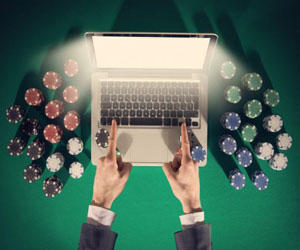 Congrats on a successful 2017. TheBestPerHead.com not only maintained its spot as the top PayPerHead provider in the industry, but kept advancing and improving our product in order for our agents to offer the best gambling experience to their valued clients.
TheBestPerHead.com has an expansive menu of wagering options that go well beyond pointspreads and totals. And while we allow you to customize your PPH sportsbook to the needs and demands of your clientele – be it simple or robust – here are some options you may not have considered that could take your pay-per-head book to the next level in 2018.
Online casino
As we mentioned above, your pay-per-head sportsbook can go well beyond the standard sides and totals. Heck, it can go well beyond the realm of sports betting entirely. TheBestPerHead.com is renowned for its massive online casino offering, which includes the most popular table games – like blackjack, craps, poker and roulette – as well as a huge virtual slots menu and a diverse video poker room.
Many PPH agents have doubled and tripled their rake once bringing in the online casino offering, with many clients playing the casino games while watching their sports wagers unfold on the TV. And the best thing about our online casino is that is comes in a mobile version that allows clients to get down action no matter where they are from their smart phone.
Live betting
Live betting is nothing new to the sports betting industry and has been established for nearly three decades. That said, many players avoid it due to the unknown and stick to their pregame offerings. In-game wagering is just another option for clients, allowing them to jump into any game at just about any point and find constantly-adjusting spreads, moneyline, totals and props.
Our oddsmakers are among the sharpest in the industry and have worked together with risk management specialist to create a dynamic live odds formula that instantly reacts to time, score, possession and various other influencing factors to produce fair and accurate in-running lines. That not only keeps your clients engaged throughout the game action but also has a high return from the overall handle with vig generally higher on in-game odds.
Direct Player Payment
One of the ways in which TheBestPerHead.com stays ahead of those other PPH providers is to make the focus our agents and figure out how we can make their business and personal lives easier. One way in which we help you collect – which is always the most stressful and taxing part of the job – is the option to set up clients for direct payment plans.
TheBestPerHead.com has a direct cashier option that allows outstanding payments from clients to be instantly deposited into your pay-per-head account, essentially paying for your service plan. Our accounts department has various methods of deposit and will work with your clients to assure they're confident in making these transactions each week.
Horse racing
Race and sports just go hand-in-hand. While horse racing doesn't have the same clout it used to, there are a number of pay-per-head agents raking in massive profits due to the sheer volume of races around the globe.
TheBestPerHead.com offers a turnkey race book for our agents. Even if you don't know the first thing about booking the ponies, our expert oddsmakers and risk management team are among the finest horse racing minds in the betting business with more than 125 combined years of experience taking wagers.
TheBestPerHead.com offers a full menu of horse racing options, taking action on events around the globe and nearly 24 hours a day/365 days a year. Horse players will find all their favorite ways to wager as well, including trifectas, superfectas and all the popular exotics.