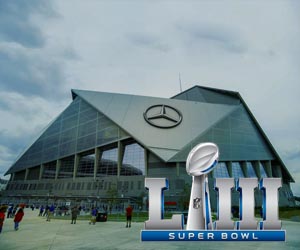 Super Bowl is quickly coming down the track, marking the biggest single day in sports betting for bookies and their pay-per-head provider.
Just like any successful team, part of the equation is proper preparation. That means it's time to start thinking about Big Game betting and how the best sports betting software from TheBestPerHead.com can help make your Super Sunday a $uper $unday.
Futures and liability
Depending on your client base and regional tastes, the Super Bowl futures odds look very different from bookie to bookie. If you operate close to a contending team, than you may have that popular choice a bit higher on your board than others.
The futures book is a great way to limit liability on the big game and secure a guaranteed profit to offset any hits you make take with your Super Bowl sides, totals and props. Depending on liability – which has been proper monitored and managed by TheBestPerHead.com all season – we'll uniquely slant your spreads, totals and juice to best fit that futures payout.
We've never had a losing season in NFL betting for any of our agents and have one of the most experienced oddsmaking and risk management teams in the industry, meaning they've seen it all before when it comes to Super Bowl betting.
Odds and offerings
The great thing about TheBestPerHead.com is the customized odds and offerings you can make available for your clients. Even if you've stayed away from exotics and props in the past, you can open your menu up come Super Bowl to match the growing appetites of bettors around the Big Game.
Our oddsmaking crew will have a full board of Super Bowl odds: from player and team props, to alternate lines and derivatives, to those off-the-wall wagers the public loves to play, such as national anthem and coin toss. You can go as big or as small as you want.
And even with the expanded options taking action, our risk management team is always closely monitoring your handle and liability, adjusting to money from the second the odds go up until the opening kickoff.
Performance and protection
The Super Bowl is a first dip in the waters for many sports bettors, and with the expanded markets popping up in the United States, curiosity around sports betting has never been higher. Our customer service squad is at the ready to answer all betting questions – simple and complex – in order to assist your clients in getting their action down. We have live chat and phone operators available just for your PPH book.
And as mentioned, Super Bowl is the busiest betting day of the year. That means extra traffic to your book, both through desktop and mobile. Our services are backed up with the latest in support software and an expert IT team, making sure PPH site is up and efficient with no downtime or slow down – regardless of how many clients are placing bets at one time. That's where TheBestPerHead.com separates itself from the pack – when you need them most.