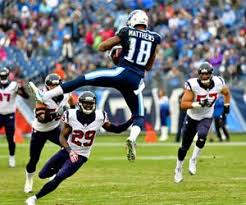 Sports bettors and sportsbooks are counting down the days until football season arrives. The NFL preseason is pegged to start in early August and the college football schedule at the end of that month, before giving way to action-packed pigskin weekends.
While football is welcomed back with roaring applause, it doesn't come without its pitfalls for bookies – big or small. And once NBA, NHL, and college hoops start up, pay-per-head agents will quickly find out that not all markets are created equal – in terms of return on handle.
Here are some particularly tricky markets to book and why using a quality PPH team like the one at TheBestPerHead.com can make all the difference to your bottom line:
NFL preseason
These exhibition games can really be a guessing game for both bookies and football bettors. Coaching plans, player motivation, and betting patterns are all tough to lock down during the preseason slate. One week, a coordinator could be rolling out a new offense and testing his bench, the next week the starters could play into the third quarter. Uncertainty is no friend to the bookmaker, which is why the linemakers and risk management team at TheBestPerHead.com always protect you from those surprises.
First up, we keep your limits in check for preseason action. Some players may complain that they can't get down their usual limit on a preseason game, but we suggest trimming those limits during the exhibition slate and opening up limits to clients you feel are warranted. Also, our oddsmakers are carefully scouring media report, social feeds, and historic trends to set the proper number for NFL preseason contests. After that, our risk management squad takes over, monitoring not only your personal betting action but also betting in the biggest markets on the globe. If sharp players start pushing around the numbers in Las Vegas, we quickly adjust your line to combat that action before liability can even show up.
Small conference college football
The Power 5 gets the lion's share of the attention in college football: from a media and betting standpoint. And because of that one-sided draw, small leagues such as the MAC or Sun Belt slide under the radar. Come November, when you have everything under the sun on the betting board, the lines for these small conference college football games can be less defined than those for big-conference clashes, so sharp players look to attack those weakness upon post.
TheBestPerHead.com is well aware of the NCAA leagues popular among the wiseguys and often keep close tabs on the sharp opinion week in and week out, working those trends into their opening numbers for the next stretch of games. Much like NFL preseason games, these adjustments are made fast and based on industry-wide patterns. Some pay-per-head providers shy away from that action, either trimming limits on small conference games or taking them off the board completely. We prefer to offer those games to a client base that demands them and take extra care to make sure you're protected: you shouldn't take your biggest losses on the smallest games.
College basketball totals
College basketball is a funny sport for recreational bettors. NCAA hoops are pretty much ignored by the betting public until the NCAA tournament tips off in mid-March. But before that, college basketball is a market dominated by smart gamblers and players in-the-know. The money that does show up on non-conference games in December is sharp money 99 percent of the time – even more so when it comes to college basketball totals.
Oddsmakers generate spreads for pretty much every college hoops matchup on the schedule nowadays, and some Saturday's that means more than 150 different contests to consider. Once the spreads are formed, the Over/Under totals slowly creep out but these markets are tough to define – especially early on in the season, when players and coaches are still tinkering with their teams. TheBestPerHead.com prides itself on having the tightest odds in the PPH industry and our oddsmaking team has linesmakers dedicate to just college hoops – whether that's in December or in the madness of March.